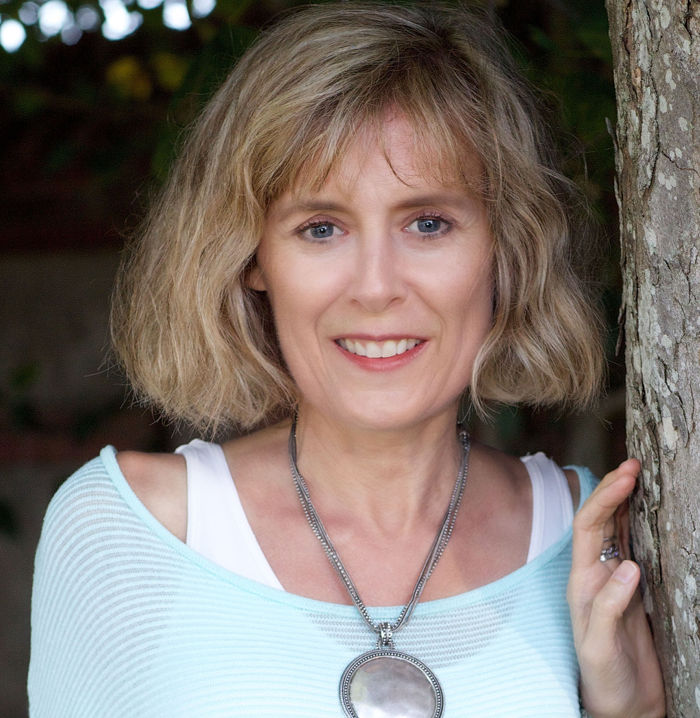 How and/or why did you become a therapist?
Becoming a therapist was a natural progression for me in terms of a life-long curiosity about people and what makes us tick. Even as a young child, I was always trying to figure out what was really going on with people beneath the surface. I was a sensitive kid and probably born to do this kind of work.
I was an Anthropology and Sociology major in college and became fascinated with other cultures in terms of the vast differences and similarities.
I spent my junior year of college in Vienna, Austria and traveled all over Europe. Immediately following college, I found Kripalu Center for Yoga and Health and became deeply involved in mediation, yoga and Eastern spirituality.
I was on a quest to learn all I could about life and to help other people with what I learned. It's my passion and I will probably be doing this until the day I die.
What are the most rewarding aspects of being a therapist?
I basically love people and find us endlessly complex and fascinating. People are really struggling these days and want more quality of life. Anxiety is rampant. Loneliness and isolation are increasing problems.
Most people are looking for deeper meaning and purpose in their lives. I can't think of anything more valuable than to spend my time helping others live more meaningful and purposeful lives.
I love seeing my clients make break-throughs, heal from past pains, take risks and create something new. I get to see people heal and change. My clients tell me things they've never told anyone before. It is an honor and privilege to do this work.
What's unique or special in your background or approach to interpersonal relationships?
Because of my early connection with yoga, mediation and Eastern spirituality, I was practicing many of the tools and principles 30 years ago that are finally becoming mainstream now. I use these tools myself and practice what I preach. I'm a daily meditator and have been for years.
I am a big believer in mindfulness, living in the present moment, connecting with one's own inner guidance and inspiration as daily tools. I utilize spiritual principles in my work with clients if they are open to that. In terms of interpersonal relationships, I believe it is important to work on one's own healing on a consistent basis in order to be fully present and functional in relationships with others.
I work with my clients a lot on becoming self-empowered and developing their own self-mastery in terms of being skillful with their thoughts, feelings and actions. It is only then that one is able to be in a healthy relationship with another without losing their own sense of self.
What are your favorite or most interesting interpersonal relationship tips/advice?
Work on yourself first. Don't expect to get all your needs met from another person, especially your partner. Create a full, well-rounded life that includes good friends, hobbies and interests of your own and meaningful work if possible. Spend some time daily in silence to connect with your own inner self.
I have seen people make amazing changes. Anything is possible if you set your mind to it.
Take care of your health. Most mood disorders such as anxiety and depression can be healed with food, exercise and some form of meditation practice. The body has an amazing ability to heal itself if given the right circumstances.
Release limiting beliefs, heal the traumas and negative emotions that are holding you back with the help of a therapist. This creates space for your highest potential to unfold.
In most cases, medications can be a last resort.
What are some things about therapy that you want to increase public awareness about?
The world is a very stressful place. Most people are struggling with at least one issue in their life that is very difficult. No one gets a free ride, yet some people do seem to have easier lives than others…
Don't white knuckle it and think you have to do it all alone. Statistics for loneliness are epidemic and on the rise. Social media is not a replacement for real relationships and face-to-face contact. In fact, too much social media makes people feel worse.
Don't be ashamed to reach out to a therapist or life coach if you are having a hard time. You'd be surprised at how many people are going to a therapist or hiring coaches to help them navigate the stress in their lives. We are social creatures and need each other.
What are some of the biggest mistakes a therapist or patient can make?
Quitting the process too soon is one of the biggest mistakes I see.
As a client, once you have found the right person to work with, stick with it. I sometimes see clients stop the process as soon as they get out of the acute pain that brought them into therapy in the first place. I understand that money may be an issue, however getting out of pain is not living a great life.
Since I am both a licensed psychotherapist and certified life coach, I am trained to help people heal pain from their past and also create more fulfilling, meaningful futures. Life is meant to be an adventure in which we reach our full potential. This is a life-long process.
Not that you have to work with your coach or therapist forever, but stay with it until you are well on your way to creating the happy, fulfilling life that your heart and soul desires. You know deep inside that you were born to do this. You can feel it.
Honor yourself and know that the Universe has your back. It will rise up to meet you in terms of providing the resources to get the help you need once you make that commitment to yourself.
We live in a self-correcting Universe in which you are pre-programmed to reach your highest potential. Help is available if you need it. Don't cut yourself short. Life goes by fast.
Bio
For the past 20 years, Nancy Harris, LCSW, has been helping women and men transform their lives, experience more joy, create better relationships, develop meaningful work and live more authentically.
As a certified Transformational Life Coach and Holistic Psychotherapist, she works with individuals and couples who are feeling stuck, confused and searching for answers to get back on track, reconnect with their dreams, and create a bigger vision for their lives.
She was chosen as one of Denver, CO's "Top 19 Life Coaches" in both 2017 and 2018 by expertise.com. In 2015, while living in Providence, RI, she was chosen as one of the "Top 3 Marriage Counselors" by threebestrated.com.
Her website is: www.nancyharriscoaching.com.