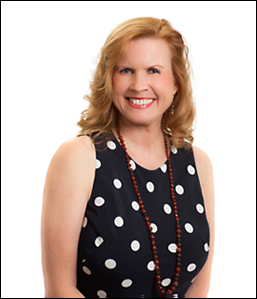 How and/or why did you become a therapist?
I began working with other people as a Girl Scout and later through charity work. After a decade of working in the fashion industry, which I found very shallow, I looked up schools with a psychology degree and was hooked. I am not as creative as I would like to be either. I am more a thinker so this field works great for me.
What are the most rewarding aspects of being a therapist?
When people listen and follow your guidance and you begin to see their lives improving. They smile more when they talk about how they see their lives changing and you feel happy inside. Especially when they came in, in a dark place and over time, you see the light coming on.
What's unique or special in your background or approach to interpersonal relationships?
I studied in the department of holistic studies and minored in somatic counseling. I am very intuitive as well so I trust what I see. I am treating the whole person and start with where it began. This helps them to get a sense of the connections between past and present. It helps to find the direction for them. I am now working on getting trained in the Gottman method and have completed the third level and now need to begin working with a supervisor. I think this is the best way to help support couples because it is teaching communication skills. This is the basic key to success in any relationship.
What are your favorite or most interesting interpersonal relationship tips/advice?
This would be working with a Gottman trained therapist of course. They have a new app "Gottman Card Deck" which is actually free and a nice segue into their couple's therapy. I also like using the 5 Love Languages as an adjunct to my work with couples. But my best advice is "Before You Say I Do, it is important to consider pre-marital therapy." It is too easy to look through rose colored glasses when you are in love and egotistical to think you won't be one of the 40-50% getting a divorce. Especially if either of you has come from abusive backgrounds, veteran, drinking or drug addictions, or mental illness. Even if there was divorce between your parents or a father who abandoned you. I always look at issues of concern growing up because they will continue to play a role in your marriage. It is important to be conscious of these things, understand how it will play a role and process it with a counselor.
What are some things about therapy that you want to increase public awareness about?
Take time to research your therapist, ask them lots of questions and your chances are, you will find the right fit for you. If they aren't, don't be afraid to try again. Those people who research my background are much happier with therapy.
What are some of the biggest mistakes a therapist or patient can make?
Therapist – Countertransference and so refusing to do work on themselves. I decided not to be a supervisor because I was tired of hearing newbies not wanting to consider therapy as an adjunct to an internship. It is vital to your growth as a professional. NO ONE came from a perfect childhood who considers being a psychotherapist. If you did, you wouldn't have anything of value to contribute as you would be lacking in real life experience. I would never work with a therapist who didn't have some type of personal growth through real life lessons.
Client – Not researching the background of the therapist and asking questions.
Bio
You can learn more about Jeannine K. Vegh at www.jkvegh.com.