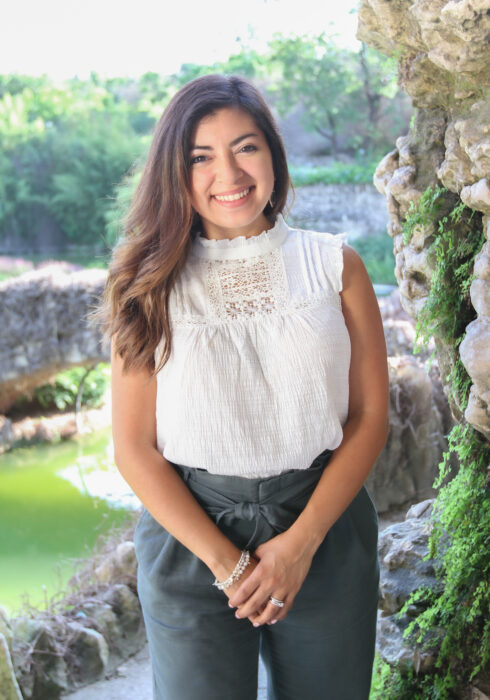 Bio
Priscilla specializes in working with couples and individuals who want to strengthen their relationship with themselves and with others. Priscilla utilizes research-based techniques to help clients implement healthy coping skills and communication skills. Learn more on how you can enhance your relationship today. Priscilla is the owner and founder of Modern Wellness Counseling and is passionate about helping people learn how to implement healthy relationship skills and learn how to take care of their mental wellbeing.
What are some conversational signs of attraction in men?
If the conversation is in person, some signs that someone is attracted to you would be that they are physically leaning into you, they are making eye contact with you, they may be physically reaching out (in a non-creepy way), they are answering your questions and are asking the questions back to you. These signs are of course easier to pick up when you are physically in front of someone.
What should a man do when he falls in love with a woman he's cheating with?
It would be important for him to think about the first relationship he is in. He can ask if the first relationship is already over and if this new relationship is worth pursuing. If it is, then being open and honest to his first partner about the other relationship and him wanting to end the relationship is best to do sooner rather than later.
Should a woman ignore a boyfriend who is ignoring her or are there other ways to handle the situation?
It would be helpful to define how they are being ignored or is it that each partner has a different expectation of responding to each other.
If a woman is feeling ignored by her boyfriend, it's okay to share that with her boyfriend. It would be helpful to first figure out individually what actions from her boyfriend would make her feel heard and seen versus ignored. And be able to share those behaviors with her boyfriend, instead of just saying "you keep ignoring me." Chances are, her boyfriend isn't with her just to ignore her.
What should a woman do when her husband leaves her because he caught her cheating?
I would recommend that she take this time to explore what the reason was for the cheating (if this work has not already been done). If it was for reasons of not feeling valued, heard, or connected by her husband, then she now has an option to find that in another partner or take this time for herself. Speaking with a relationship therapist can be beneficial in learning how to find alternatives to future relationships in being sure that she is able to express herself versus finding another person.
What advice would you have for a woman who doesn't know what to talk about with male acquaintances?
I would say to start off with small talk and basic "getting to know you" questions. This can feel safe and easy and no need to feel that things will get off track or feel stuck.
What could contribute to a married man falling in love with another woman, and what should his wife do if it happens?
The idea of falling in love with someone else usually consists of some sort of emotional intimacy or emotional connection occurring. If this happens, it may be that this is currently missing in the marriage and if this is occurring, then it is possible to fix it! Attending some online couples counseling can definitely help.
What does it mean when a man tells a woman he's thinking of her, and what other signs are there that she's on his mind?
This could mean a few things such as, she is a priority to him, that he cares about her, or that she is important to him. Other signs would be that he is texting her, buying her gifts, or "providing" in some way.
What are some signs that a man is jealous about a woman's interactions with other men?
In the moment, signs of jealousy would be that a man may be pulling his partner in closer to him physically, in some way letting others know their relationship status. Another sign could be that he is asking his partner "who was that" and may be needing reassurance.
Why do some men refuse to let go of a woman he doesn't want to be in a relationship with, and what should be done in this situation?
This often comes up in abusive relationships were maybe there is some controlling and cheating occurring. This could be attributed to personality disorders and intervention must be taken. There is no more emotional, and sometimes physical, safety when someone "doesn't want to be in a relationship" anymore. If the concern is over finances, then speaking with a financial advisor or mediator to help make a plan is needed in order for both partners to be able to live their life freely.
How should (or shouldn't) a woman react when she receives a confession of love from a suitor?
If this occurs and this confession is not one that a woman wants, then she shouldn't entertain it. Quickly share that this is not the type of relationship that was intended. It will be awkward in this situation and that is okay. If this is something that a woman is wanting to hear and shares similar feelings, then go for it! Share that you are happy to hear this and that the feelings are mutual.