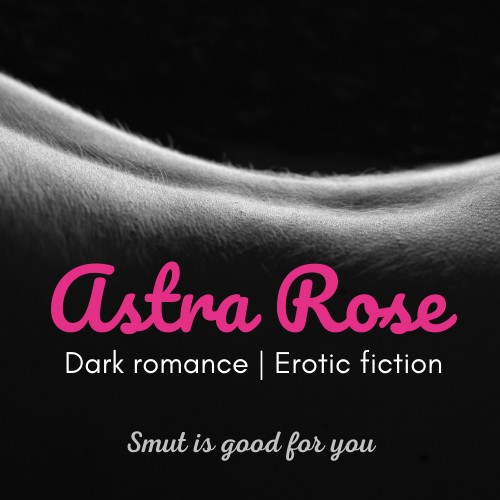 Please introduce yourself and your book(s)
My name is Astra Rose and I started independently publishing dark romance and erotic fiction last year. My stories explore taboos and kinks; vanilla isn't for me.
My recurring tropes are age gap and daddy kink. My most popular series of stories has been the Daddy's Girl series, about a widower and his stepdaughter. My first novel, Dominant, about an imagined BDSM community, was published in December 2021, and I'm currently working on a reverse harem novel about a woman escaping abuse and landing in the arms of three very willing protectors.
Tell us about the characters and relationships in your stories
I write varied unrealistic scenarios – for example, my novella A Splash of Cream at the Alabaster Cafe is about a coffee shop that serves breast milk – yet certain themes always emerge regardless. Whether intentional or not, I always write about powerful men who are powerless over their sexual desires, which is something I find very erotic. My female characters are always very pro-sexual, but they also get something they want by evoking desire – a job, for example, or safety.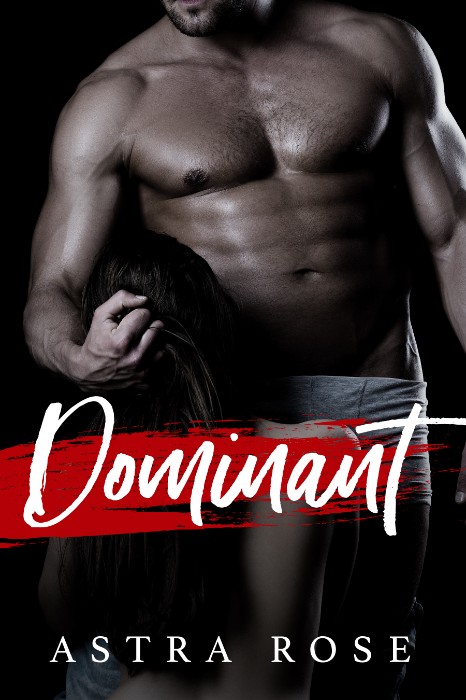 What lessons could readers learn about real-world relationships from your novel(s)?
Taboo erotica and dark romance are a safe way to explore our darkest desires, but they don't model healthy real-world relationships. The men in my stories are problematic, but the women are also impossibly beautiful and sexually compliant. My biggest hope is that a reader might enjoy my story for the fantasy escape it provides from real life, and then close the book and maybe look over at her husband as he farts or snores and be grateful that he's a normal human being who doesn't expect her to be perfect, either!
I think fantasies are healthy as long as there is a clear understanding that dark fantasies will never work in reality. A fictional bad daddy is fun and arousing. A real-life bad daddy will actually ruin your life. But as long as you know the difference, the escape into fantasy can add colour to your reality.
What real-life relationship experiences, observations or insights have influenced your writing?
My own daddy issues, involvement in the BDSM community, and experience with domestic abuse most certainly influence what I write, because they've shaped my worldview. But regardless of actual experience, I also have a natural interest in things that are provocative or shameful or forbidden. I like to explore the dark side.
Are there any relationship themes or topics you want to cover in future releases?
I love a paranormal romance, and I'd like to write a long-form series. There are definitely more bad daddies in the future as well. I can't imagine that I'll ever stop writing about power dynamics and taboo themes.
I believe that sex and sexuality are an essential component to our health and happiness, and I'm proud to write stories that can evoke a real, actual physiological response in readers. I wouldn't want a reader to try to emulate one of the relationships I write about but it's my sincerest hope that one of my stories could enhance his or her sex life.
Links