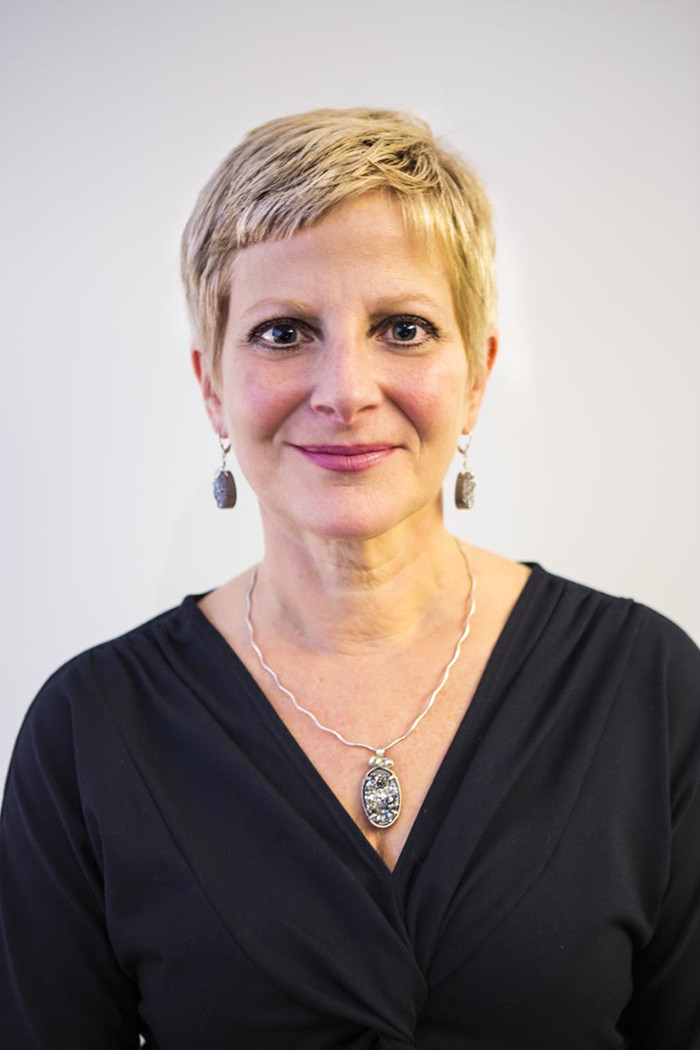 How and/or why did you become a therapist?
As the youngest of 7 children in a chaotic household, I learned early on that I'd better learn to manage the relationships with my siblings in order to survive! I spent a lot of time watching, learning and listening – I seemed like the best one for them to turn to when they were struggling with a problem since I was usually around. Somehow, I found myself in the corporate IT world for many years, but I quickly discovered that the power dynamics and relationships in the workplace were far more interesting than programming systems. Soon, through my own experience with therapy, I was able to imagine a much better career. I studied psychoanalysis while I worked in business and eventually made the switch. I've never looked back for even an instant!
What are the most rewarding aspects of being a therapist?
The first thing that comes to mind is watching my client's grow and change and take risks so they can have a better life. And being a partner to that process. Of course, I also enjoy constantly learning and being challenged.
What's unique or special in your background or approach to interpersonal relationships?
I think my experience growing up in such a large family taught me the importance of community and what it means to be seen and understood by others. And how desolate life feels when you cannot find that or your relationships feel empty or you find yourself to be isolated. The circuitous and difficult path I took to become a therapist helps me appreciate and value my work.
What are your favorite or most interesting interpersonal relationship tips/advice?
The most important thing you can do in a relationship is to take risks and be vulnerable. Taking risks comes in the form of defining your needs, wishes, and desires to others. Do it in a way that isn't blaming. Speak from your heart.
Listen like you mean it – that means being able to hear others' needs, wishes and desires even if they differ from your own.
Practice empathy – imagine yourself in their shoes. Become curious about why something is important to your friend, lover, or family member.
Learn something new and share your story. If you feel interested in the world, you will be able to be more engaged in your relationships.
What are some things about therapy that you want to increase public awareness about?
Therapy is not just for people who have a mental illness or are not able to function well in a career. Therapy can help you break down your own barriers to achieving the goals that are important to you in your life. With the right therapist, therapy can lighten your life and actually be a fascinating and fun learning experience. Therapist's don't give advice, but they can help you find your own answers within.
What are some of the biggest mistakes a therapist or patient can make?
The biggest mistake a therapist can make is misunderstanding what a particular patient needs to grow. The biggest mistake a patient can make is cutting and running before they tell that therapist directly that they made a mistake.
Bio
In addition to earning a Master's of Social Work (with a focus on group therapy) from Hunter College School of Social Work, Teresa has studied and graduated from the Center for Modern Psychoanalytic Studies, The Couples Institute and The Center for Group Studies. Her passion for learning about and being a part of relationships continues—she provides workshops and trainings for colleagues and attends lectures, experiential conferences and readings. Teresa has worked for years with individuals including single women, as well as couples who experience discord or dissatisfaction in their relationships from a psychodynamic, attachment-based and experiential perspective. You can learn more about Theresa Solomita at www.therapy2change.com.