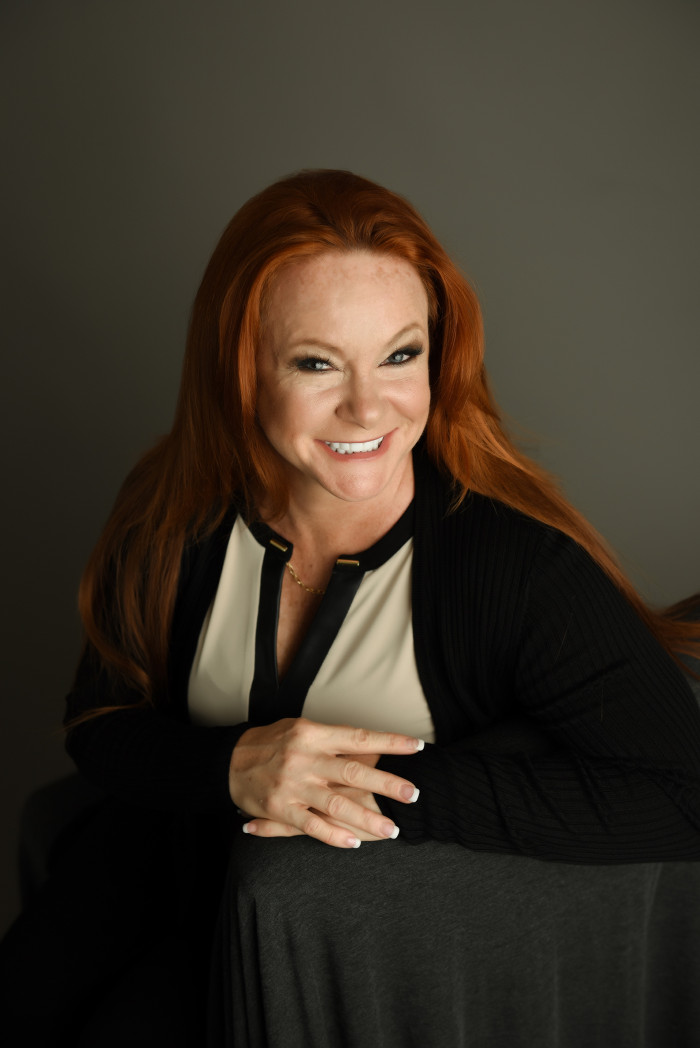 I've been a licensed psychotherapist for 25 years now. I spent the past 10 years working in partnership with law-enforcement. I have had many opportunities to serve a wide variety of people, from all backgrounds, and with a variety of belief systems.
One thing that each person I worked with had in common, was a desire to heal, and to heal fast. It was then that I discovered the amazing power of hypnotherapy; also referred to as hypnoanalysis. I spent 3 months in Albuquerque, NM training at the Hypnotherapy Academy of America and am current a fellow of the International Board of Hypnotherapy with over 500 hours of training.
It all comes back to healing. Regardless of a person's current circumstance, people want to heal. They want to be happy. Couples want to be happy with their chosen mate (well at least for the most part but that's for a different time).
Marriage is challenging. You take two imperfect people, then put them together in a fast paced imperfect world. Then people question why their marriage is not ideal or perfect. Some people would prefer to toss in the towel at the first sight of trouble, only to realize later that most people have a tendency to fall in love with the same type of person.
In this busy imperfect world, it is easy to focus on the negatives of life. For example: It was his turn to take out the garbage and it did not get done. Or once again she forgot to pick up his shirts from the cleaners and now he's trying to determine what to wear for an important meeting the next day. Or the battle of whose family to spend the holidays with or who to name the children after.
Life judges people, whether in a good way or a bad way. I do not feel it is my need to make judgments about other people, especially my clients. I prefer to help someone look at his or her own issues, identify and process the feelings behind such and to make judgements about their actions for themselves.
A seasoned therapist will understand the complexity of dynamics of relationships, offer a safe environment for feelings to be processed as well as provided guidance, structure, reflection and questioning where necessary, all without judgment or taking sides.
If when a couple presents for relationship counseling, if the therapist does not honestly believe that the couple will be able to make progress and resolve their issues, then the couple is less likely to be successful, at least with that therapist.
Marriage is hard work; whether you have been married 3 years of 30 years. It's hard work; it takes effort. But please note that the hard work and efforts can pay off in having a deep, meaningful, loving relationship; making a soul connection with the another living soul.
Communication is a foundation and necessary for the marriage to grow. Learning how to communicate using "I statements", avoiding name calling and respecting the other person's right to disagree with you are all means to establish that strong foundation.
Sometimes couples need ground rules in their relationship. For example; I once had a couple who had been married for about 10years when one morning over breakfast, the husband was looking through magazines. He had a big huge smile on his face and eagerly noted and circled the boats that he was interested in. He asked the wife if she wanted to go with him "boat shopping".
This stunned the wife and she questioned as to why he would even think of making such a large purchase without first consulting her. She had never actually told him he could not have any of the "toys" he desired, but she expected to be included in the process.
He informed her that they did talk about it, the night prior, and she had given him "her blessing". This started a huge firestorm that resulted in them sitting in my office both feeling hurt and offended.
It was later discovered that the wife had taken medication for a cold prior to going to bed. The medication made her very drowsy and she had difficulty waking up as well as difficulty remembering things the next day.
By the end of the session, they had established a ground rule that no conversations of "significance" would occur if one or both of them were under any type of mind altering substance (including alcohol). This was a good ground rule for them.
By the way, the husband did get his new boat. They both report loving the time they spend together boating and waterskiing.
Helping a couple develop good communication skills as well as establish any necessary ground rules, is a good start in helping couples successfully address any issues they currently are dealing with as well as preparing them for future issues that are sure to develop.
Helping clients learn to reconnect to each other is such a joy and honor to get to a part of.
There is so much more to working with couples in counseling. This should provide insight as to the beginning process of couples counseling.
Life is meant to be exceptional; enjoy your journey.
Bio
Jaye Kelly-Johnston, MA. LPC-S, CM-CHT, FIBH
For more information please check out my website at www.KJCTexas.com. Follow us on Twitter, Linked in and like us on Facebook. Thanks!
KELLY-JOHNSTON COUNSELING, PLLC
We want to create a comfortable, safe environment, where we will work to achieve your goals together. We offer counseling and hypnotherapy clinical services to anyone who struggles through their life and are not sure of what is the solution. For 25 years I have been writing and working with various cases of social disorder, self-esteem programs and family/relationship issues. Being a psychotherapist and a hypnotherapist, I provide private sessions to help my clients to get the most out of therapy.
ABOUT ME
Jaye graduated with a masters' degree in Counselor Education in 1993 from Sam Houston State University. She is currently a Licensed Professional Counselor-Supervisor with over 25 years psychotherapy experience.
She works with children, individuals, couples and families addressing a variety of issues.
Jaye is a Certified Medical Support Clinical Hypnotherapist. She brings a unique blend of analytical and creative skills to her practice.
Jaye believes in the power of the mind, actively uses self-hypnosis, hypnotic techniques, and positive suggestions and mindfulness to further refine and consciously deepen her mental awareness.
Jaye is a graduate of the Hypnotherapy Academy of America where she successfully completed 500 hours of Clinical Hypnotherapy Training receiving her Certification as a Medical Support Clinical Hypnotherapist.
She is a Fellow of the International Board of Hypnotherapy which has the highest certification standards in the Hypnotherapy industry requiring on-going learning for certification.
I am a true believer in the Law of Attraction; the ability to attract into our lives whatever we are focusing on.
Jaye has a fondness for doing Couple's Past Life Regression Therapy.
MY PHILOSOPHY
I believe that regardless of age, nationality or religious belief, we are all susceptible to the laws which govern the Universe. It is the Law of Attraction which uses the power of the mind to translate whatever is in our thoughts and materialize them into reality.
If you focus on negative doom and gloom you will remain under that cloud. If you focus on positive thoughts and have goals that you aim to achieve you will find a way to achieve them.
I believe that each person possesses within his or her being, all the answers needed in order to answer their deepest most personal life questions. Psychotherapy and hypnotherapy are modalities that can help a person in getting to such answers. My Philosophy creates a comfortable, safe environment, where we'll work to achieve your goals together.
Life is a spiritual journey, full of beauty and excitement. May your life journey bring you peace, joy and fulfilment.