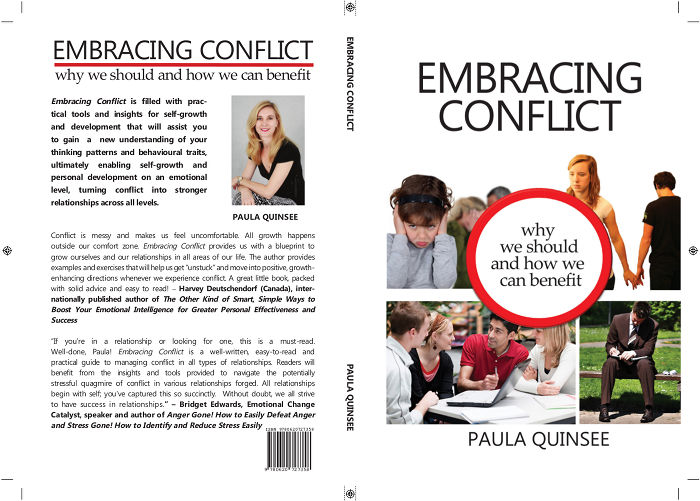 Below is our interpretation of the best dating and relationship tips found in Paula Quinsee's articles, author of Embracing Conflict: Why we should and how we can benefit which you can get at https://www.amazon.com/gp/product/B01CBT3XNS.

1. Long-distance relationships: Be aware of and prepared for its hardships before entering into one. Communication is everything, especially for building and maintaining trust and honesty and minimizing jealousy (which are more important than ever). Set a time limit (e.g. 1 year) so that you don't feel that you will be apart indefinitely. When you do meet, don't overwhelm your schedule or your time together might end up being rushed and shallow.

2. Dating at an older age: It's more likely for there to be haunting pasts. It can be harder to meet new people (for both internal and external reasons). Identity and loneliness issues can lead to behaviors and emotions that can be obstacles to dating. You're more likely to encounter larger age differences which can bring its own set of problems.

3. Household chores with your partner: It's best to begin discussing this issue when everyone's in a good mood (and to keep it that way by maintaining an attitude of gratitude). Go over every single chore in detail and work out who enjoys or is good at what, and which ones are best done together. It may take time to adapt to new rules and routines that you agree on so be patient and understanding.

4. Valentine's day tips: Pen and paper may be dying out in general for practical use, but when it comes to love it will forever remain one of the most beautiful and powerful forms of communication. Do something that makes their day easier for them. Don't limit it to the one day – feel free to extend it in either direction. Get creative with sentimental gifts and organizing memorable and enjoyable experiences that show that you put thought and effort into them.

5. Loneliness: It's your responsibility and while you can choose not to meet people for various reasons, the loneliness that inevitably follows is not something you can control. Try new activities or rediscover ones that you enjoyed in the past, especially social ones. Take care of your physical well-being – a fit body helps you to have a fit mind.