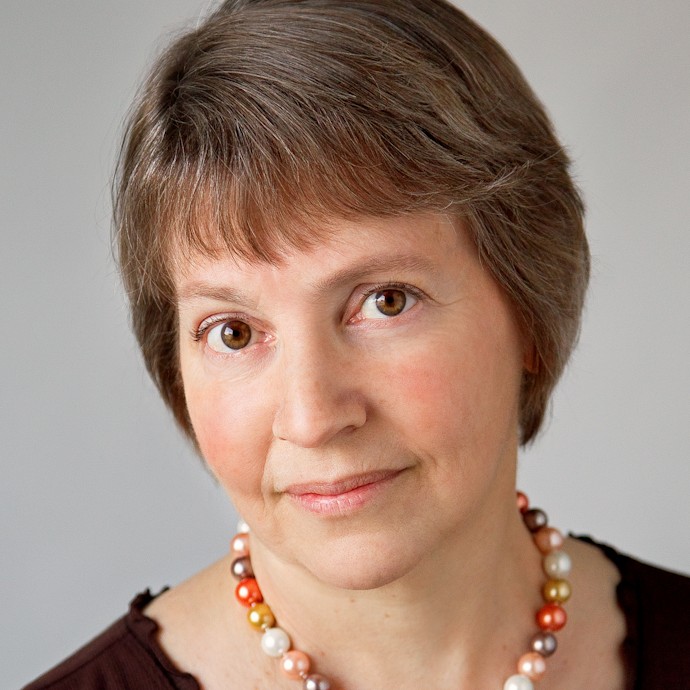 Please introduce yourself and your book(s)
My name is Karen A. Wyle, and I write a bewildering variety of books: historical romance, afterlife fantasy, near-future SF, other-planet SF, and picture books (illustrated by some terrific artists). I wanted to be a novelist from an early age, sometime before I turned ten, but took a multi-decade detour from that ambition. and rejoined the path in time to take advantage of Amazon, ebooks, and self-publishing. I'm also an appellate lawyer, though I may retire any day now. I view my brand as "thoughtful and compassionate fiction."
Tell us about the characters and relationships in your stories
My first novel, Twin-Bred, features one of the stranger relationships. Main character Mara Cadell is a womb twin survivor (she lost her fraternal twin in utero), and has kept him with her as a sort of imaginary companion and collaborator — though the truth may be a little more complicated and harder to define. The second and third books in the series explore parent-child relationships, conflicting loyalties, and the nature of leadership.
My afterlife fantasy Wander Home is a family-centered story. Eleanor, a troubled, restless soul all her life, leaves her beloved daughter with her parents and grandmother, and has not yet made it home when they die in an accident. The book chronicles these characters' reunion in an afterlife which (in addition to having some very cool features 🙂 ) makes it feasible to confront and resolve unfinished business.
Division involves conjoined twin boys who function remarkably well as a (necessary) team. When they're seventeen years old, technological advances make it possible for them to be separated. But only one of them wants that separation. And they're in love with the same girl, who loves them both.
Playback Effect explores a far from perfect (though possibly salvageable) marriage, rocked by crisis. The plot also requires two men who deeply distrust each other to find ways to work together. (Oh, and there's a sociopath.)
Who also revolves around a marriage, a healthier one, as it tackles some disquieting questions about personal identity. If some outside agency tinkers with one's fundamental beliefs, how can one know it? And how would such changes, or the possibility of such changes, affect one's closest relationships?
My Cowbird Creek historical romances (What Heals the Heart, What Frees the Heart, What Shows the Heart, and a still-untitled fourth installment) naturally focus on romantic relationships. The main characters tend to have traumas in their recent or distant pasts, playing a greater or lesser role in their lives at the time they meet. These characters are of varying ages and social classes, and the couples complement each other in ways appropriate to their personalities and needs. The first book addresses what, in the applicable period (1870s), was sometimes known as "soldier's heart," which we now call PTSD. The lovers in the second book have to navigate both physical disability and social-outcast status. In the third, a second-chance story, one of the protagonists carries with him the guilt of having betrayed someone, guilt that has shaped his life and his view of himself. The fourth book will deal with how a teacher interacts with her students (not part of the romance!), and with navigating religious differences.

What lessons could readers learn about real-world relationships from your novel(s)?
While I don't set out to write lesson plans, I hope readers who live with my characters for a time will remember what my books revealed of those characters' inner lives, and be better able to empathize with non-fictional people who resemble those characters in some way. I expect readers will use their own life experiences to draw lessons from my books that I could never predict.
What real-life relationship experiences, observations or insights have influenced your writing?
Far too many to remember or relate, but they'd include:
— parents who almost made it to their 70th wedding anniversary, wonderful, admirable people with an inspiring and imperfect marriage
— a corollary to the first: being close to my parents for sixty-plus years, through all the changes and transitions that span of time entails
— an older brother who had serious mental health challenges all his life, who at one point cut off communications with my parents, and then with me for fear I'd betray his whereabouts (an estrangement that ended but left its scars)
— my own marriage, 33 years and counting, with its own complications and many rewards
— two now-adult daughters, playing their parts in two very different mother-daughter dynamics
— experiences with success and failure, in both the professional and the personal realm
— an agnostic upbringing, combined with a temperament in which habitual skepticism coexists with an innate difficulty in believing that people lie
— close acquaintance with people all over the political map
Are there any relationship themes or topics you want to cover in future releases?
If I return to the Twin-Bred universe, I may explore how an older, introverted, and decidedly prickly woman copes with motherhood, and how co-parenting works with two species involved . . . . Meanwhile, there's the Cowbird Creek series, in which I frequently show social issues affecting romantic relationships.
Links