• What should a woman do when her husband leaves her because he caught her cheating?
Priscilla Rodriguez, M.S. LMFT: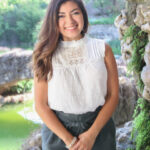 I would recommend that she take this time to explore what the reason was for the cheating (if this work has not already been done). If it was for reasons of not feeling valued, heard, or connected by her husband, then she now has an option to find that in another partner or take this time for herself. Speaking with a relationship therapist can be beneficial in learning how to find alternatives to future relationships in being sure that she is able to express herself versus finding another person.
Peggy Yoder, M.A., LMFT Associate:
If he's already gone, it's time to own and learn from her mistakes, then move on with her life.