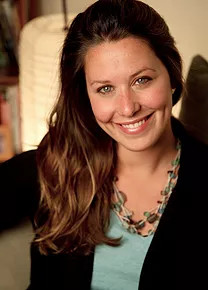 How and/or why did you become a therapist?
I majored in womens studies in college and began to do a lot of public advocacy work around gender equality but soon realized I wanted to help people on a more direct and interpersonal level. I traveled to India to volunteer at a womens short stay home, among various projects, and there realized that clinical social work was the path I wanted to take. I came home, applied to graduate school at NYU and have been practicing ever since!
What are the most rewarding aspects of being a therapist?
I think being a part of another persons growing process is a really special thing. I love seeing my patients discover new parts of themselves and become stronger in their self-identities and relationships.
What are your favorite or most interesting interpersonal relationship tips/advice?
One of my favorite relationship tips is to remember to stay true to who you are. It is so common to get wrapped up in other people's perceptions of us and lose site of who we are at times. Believing in your personal value is integral to any relationship. And of course open communication and trust!
What are some things about therapy that you want to increase public awareness about?
I think its important to look at therapy not just as a space to "fix" something or deal with a problem. Therapy can be a powerful vehicle of reflection in order to gain increased self-awareness. Giving yourself time amidst your busy life to work on the relationship with yourself is invaluable!
Bio
Please visit www.Dareffpsychotherapy.com.