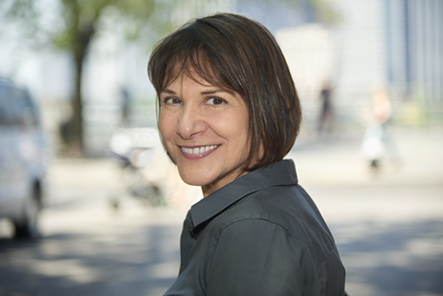 How and/or why did you become a therapist?
My background is in the Arts. My initial professional intention was healing through the use of art, teaching and leading groups. I still love that, but find a lot of richness and reward working with individuals and families in a more intimate setting. Before becoming a therapist, I was lucky to have some wonderful therapy experiences by kind, smart, and generous people. Those role models affect me to this day (past and current).
What's unique or special in your background or approach to interpersonal relationships?
I like to use the body a lot. Whether it is by making art, tracking somatic experiences, or noticing something in the body. It becomes a powerful tool to understanding (from the inside out) which leads to a 'felt' sense, and that can deepen and connect experience to understanding. (There is no knowledge without understanding.)
What are your favorite or most interesting interpersonal relationship tips/advice?
Incorporate fun and play. Fun motivates, and without fun learning is dull and boring. Especially when there is tough stuff to learn about each other. For instance, role play is fun and gives a fresh and often unexpected result. Art games can also serve a similar purpose.
What are some things about therapy that you want to increase public awareness about?
If you are in therapy it does not mean something is wrong with you. It usually means you want more. It takes a lot of courage and self-love (NOT self-obsession) to make time for your mind, body, and spirit to grow.
What are some of the biggest mistakes a therapist or patient can make?
Timing. Going too fast is usually the problem. We are not "fixers" or need to be "fixed." There are ways to have greater awareness, insight, and understanding; tools and techniques can help you get there more effectively, but the most important tool that needs to develop is something inside each and every one of us.
Bio
Mari Grande is a licensed Creative Arts Therapist and licensed Clinical Social Worker in private practice in New York City where she sees individuals and families. Her specialty is helping people work through overwhelming circumstances and reaching deeper understandings of themselves and their relationships. She is also an EMDR therapist and EMDR consultant in training, Hypnotherapist, and a Somatic Experiencing Practitioner in training. Mari is on the faculty of the Institute for Expressive Analysis (IEA), former Director of Admissions at IEA, and currently on the National Institute for the Psychotherapies (NIP) Executive Committee of the Integrative Trauma Program.
For more information or to schedule a session please contact Mari directly:
Mari Grande, LCSW-R, LCAT, EMDR therapy
Creative Arts Psychotherapist
122 East 42nd Street, 1724
New York, NY 10168
212-871-6856
[email protected]