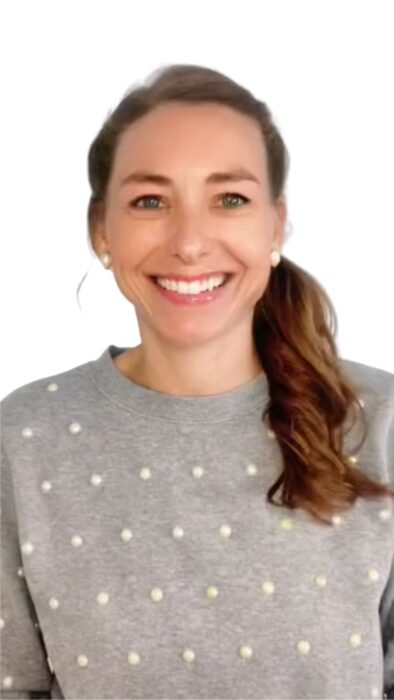 Bio
I'm Libby Supan
I'm a therapist. I also know what it's like to have an eating disorder. I used to wake up daily hating my body and knowing that I was destroying it. I know the obsession with counting calories, eating too much, not eating enough, etc. I know the "crazy"!
At 30 years old I was working in a dead-end career and my eating disorder had hijacked my life. I was desperate, terrified, and in a lot of pain. I could not keep it together. The harder I tried to control it, the worse it became. Dealing with my eating disorder left my relationships suffering. I couldn't keep commitments, cancelled plans, and could not show up for myself or others. This hindered my romantic relationships as well – the entire relationship would become wrapped up in my eating disorder.
I didn't think there was a way out and I truly thought I would die this way. I felt shameful, guilty, disgusting, sick, angry and sad AND that this disorder was beyond my control. I tried to keep it together for my job, family, and friends, but I couldn't. I failed, and depression, anxiety, and desperation set in. I finally had to admit that I was out of control and needed real help.
I spent years trying to find a solution. You name it, I did it. I am happy to say that my journey led me to finding the help I needed. And I always told myself that if I ever got better then I MUST help others. No one should have to suffer like I did.
And I'll Answer Your Questions
Everything changed when I discovered a therapist who used a different approach. It felt different because of this. I finally experienced freedom from the FOOD OBSESSION, EXERCISE COMPULSION, and NEGATIVE BODY IMAGE. After finding the solution, I have decided to dedicate my life to helping people like me using this same approach.
So I really GET IT, both personally and professionally.
I'm passionate about helping women and men live their best life free from the grips of food/diet/body image.
I'm living proof that there is hope and you can get to the other side. And I now use the therapy that worked for me to help others.
Together I use (evidence-based) psychology practices and the power of your brain (neuroplasticity) as my approach. It's equally important and valuable to uncover what led to the eating disorder and what keeps you in the eating disorder.
I'd be honored to hear your story and offer you the guidance that will lead you to becoming your best self and to having a thriving life free from the "obsession".
Libby Supan, MA, LMFT
Phone: (562) 999-1263
Email: [email protected]
Website: https://libbysupan.com/home
Facebook: LibbySupan
Instagram: LibbySupan
Tik Tok: LibbyandFoodFreedom

What can it mean when a woman says 'I'm fine' or 'it's fine'?
FINE = Frustrated Insecure Neurotic Emotional
It doesn't mean much literally because "fine" is not a feeling. A woman (or any gender) will respond to "I'm fine" when typically asked "How are you?" or "How are you feeling?" "Fine" doesn't answer their question.
"Fine" can also have a lot of meaning behind it depending on the tone of voice it's said in. If it's a disgruntled "fine" then you can assume the person is feeling a negative emotion and if it's said with excitement, they're probably doing great.
"Fine" can be an easy way to answer "how are you" because you're not saying much. Part of my job as a therapist is to help my clients with their feelings, which can be challenging for a person who's never expressed their feelings. Maybe they grew up in a house where feelings weren't accepted or you always had to act happy or "fine".
How I respond to this answer from someone (client or friend): "How are you really feeling?" or "Since fine isn't a feeling word, what is it that you're actually feeling?
*Here are some Tik Tok videos I made using the word "fine" and the 3rd link is the original "fine" song.
https://www.tiktok.com/@libbyandfoodfreedom/video/7136545278445899050?is_from_webapp=1&sender_device=pc&web_id=7085416023213508142
https://www.tiktok.com/@libbyandfoodfreedom/video/7138019215985970474?is_from_webapp=1&sender_device=pc&web_id=7085416023213508142
https://www.tiktok.com/music/Fine-7135224751382907690?is_from_webapp=1&sender_device=pc