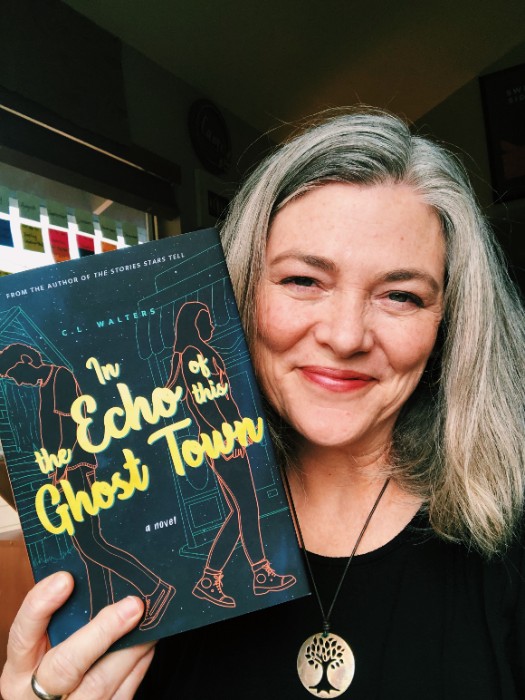 Please introduce yourself and your book(s)
I'm Cami though I write under two pen names (CL Walters and Maci Aurora). I've published seven books under the CL Walters pen name and am busy at work on the first for Maci Aurora. Both contain character-driven explorations into relationships with threads of romance, and the difference between the two: CL Walters is primary for upper YA and new adults while Maci Aurora books are spicy romances for adults. The most recent release is In the Echo of this Ghost Town by CL Walters, a new adult contemporary, published October of 2021.
Tell us about the characters and relationships in your stories
In the Echo of this Ghost Town is a story about Griffin, a nineteen-year-old, young man who's struggling with his interpersonal relationships. He has lost all of his friends following what he understood to be true about "bro-code". This loss forces him on a journey to understand who he is as a young man and how he relates to others: family, friends, and in love.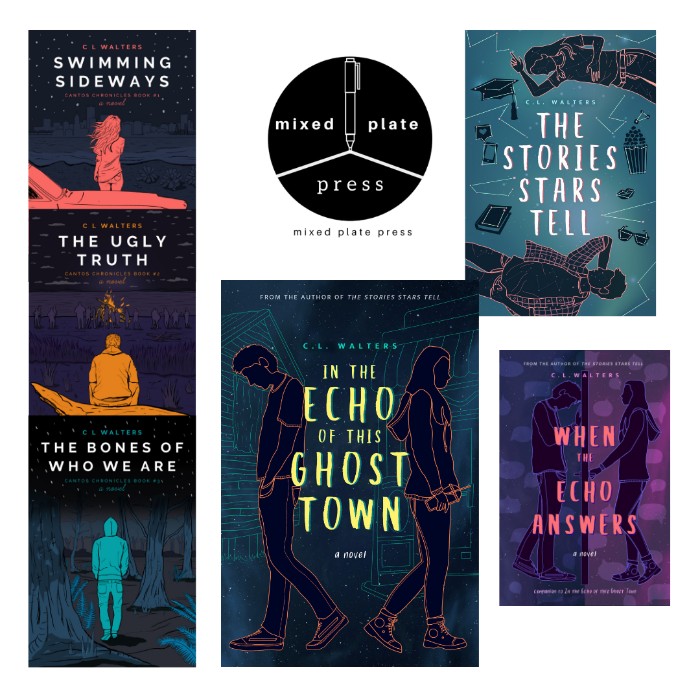 What lessons could readers learn about real-world relationships from your novel(s)?
My hope is always to present healthy choices in relationships even amidst flawed characters. So while there might be reflections of what's unhealthy (Griffin at the beginning of his journey of the book), the characters grow through their struggle. A good example of this is in the book The Stories Stars Tell, Tanner James, is caught in a family that hasn't worked through the grief of loss, and it tore apart the family. Tanner has made unhealthy choices as a teen, and in the story is forced to face the choices he's made and address the why: his loss. As Tanner begins to put himself back together, he faces the loss of the relationships he's had with his mom and dad as well and put them back together. These lessons are rooted in self-empowerment, healthy boundaries, and forgiveness.
What real-life relationship experiences, observations or insights have influenced your writing?
My childhood experience, while not perfect, was healthy. A great mother and father who modeled open communication and healthy respect for one another. With them as models, I have had the ability to emulate them in my own relationship and then to add to those building blocks through my own education.
Are there any relationship themes or topics you want to cover in future releases?
I'm currently working on a new book, a new adult, contemporary romance titled The Messy Truth About Love (publishing Summer of 2022). This story explores falling in love, but also how navigating the complexities that people bring into relationships with their own histories and perspectives. The broader question is how much are we willing to sacrifice of ourselves to make the relationship work, and should we?
Links