• What could contribute to a married man falling in love with another woman, and what should his wife do if it happens?
Peggy Yoder, M.A., LMFT Associate:
One thing that contributes to married men being vulnerable to falling in love with other women, is when they don't feel admired and respected at home. There are very easy and straightforward ways for a wife to restore how she conveys admiration and respect to her husband. Example, stop criticizing him, letting him figure things out for himself, appreciating how hard he works, being his biggest fan and encouraging him.
Priscilla Rodriguez, M.S. LMFT: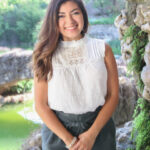 The idea of falling in love with someone else usually consists of some sort of emotional intimacy or emotional connection occurring. If this happens, it may be that this is currently missing in the marriage and if this is occurring, then it is possible to fix it! Attending some online couples counseling can definitely help.