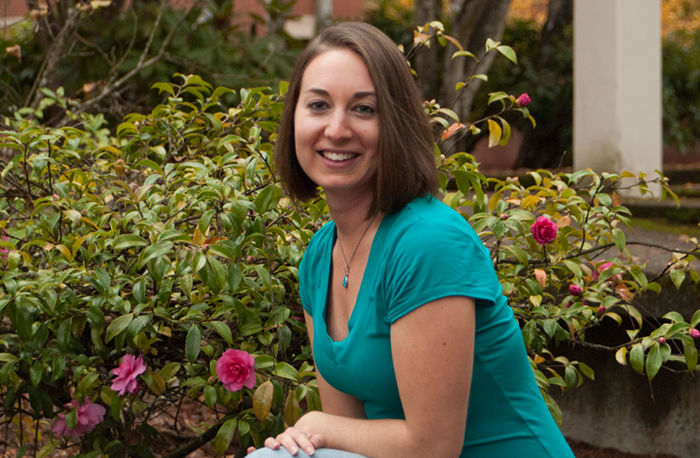 How and/or why did you become a therapist?
I decided to become a therapist in high school after hearing that I was a great listener and advice giver, and realizing I loved being that for friends. I attended college and received a BA in psychology, and continued on to get an MA in Counseling. I now am an LPC with over 5 years of private practice experience, and previously 5 years experience in a variety of mental health settings.
What are the most rewarding aspects of being a therapist?
It brings me so much gratitude and joy to be let into folks' lives in vulnerable moments to help them morph into their best selves. It never feels like a job, and much more of an honor. My hope is that if one person can re-illuminate themselves, that they'll spread that light and love to others causing a beautiful domino effect.
What's unique or special in your background or approach to interpersonal relationships?
A few things: I teach people that what other's do is much more often a reflection of the doer than of the receiver, and to find security in one's own self, so that they can find like-minded people to surround themselves with; I don't often focus on the situation, but rather the pattern or the underlying reasons that the problem is occurring. I also teach mindfulness, which is a way of checking in with oneself before reacting, and instead giving a thoughtful response in an interaction. I offer weekly practice/homework so that you can continue to see progress outside of the therapy space.
I offer telehealth (confidential video sessions) to help reduce travel time, gas expense, and carbon footprint. This form of therapy is beneficial to those who are housebound, ill, traveling a lot, busy, or living ruraly and has been shown in studies to be equally if not more beneficial to clients than the traditional face-to-face model.
What are your favorite or most interesting interpersonal relationship tips/advice?
Oh it totally depends on what situation is being presented.
What are some things about therapy that you want to increase public awareness about?
Your insurance might reimburse out of network providers, so if you aren't happy with your insurance-covered therapist, call the insurance company to ask at what rate do they reimburse out of network providers; therapists are trained to be unbiased so you can feel safe sharing an unpopular opinion or shameful experience you've had; just about everyone has gone to a therapist and/or should – therapists do, doctors do, plumbers do, homeless people do…Lastly, I'd like to raise public awareness of teletherapy as an equally beneficial alternative to the office. There are many, many therapists who provide this service, including myself.
What are some of the biggest mistakes a therapist or patient can make?
As a patient, not being completely honest and not doing your practice/homework both slow progress. Well-trained therapists, though also only human, shouldn't be making big mistakes in my definition of "big mistake"
Bio
Relationships of all kinds propel us on the course of our lives, and can sometimes cause us to question our actions, values, and worth, thus weakening trust and connection with our inner voice. My goal is to help you wade through the layers of the onion that is you to re-discover your true self, the one that you feel you were meant to be so that you may live a happy and fulfilling life. To do so, I tailor a treatment plan specifically for you, drawing from Cognitive Behavioral Therapy, Mindfulness-based Stress Reduction, Collaborative Problem Solving, Acceptance and Commitment Therapy, brief solution-focused models, and humanistic and existential techniques.
I completed a Bachelor of Arts in Psychology with a minor in Spanish, and a Master of Arts in Counseling, both from Pacific University and a year-long internship at an alternative high school for at-risk teens. I also have work experience in multiple community mental health settings with children and teenagers. I participated in an 8-week long Mindfulness-based Stress Reduction training course, Ecotherapy training course, Acceptance and Commitment Therapy training courses, Gottman's Couples Counseling training course, DSM 5 training course, Spirituality and Religion in Therapy training course, and multiple LGBTQ trainings. Please contact me to set up a 30-minute complimentary consultation, or to get right to work with a 50-minute appointment. [email protected] 503-410-3048. I am licensed to work with clients in Oregon and New Jersey.