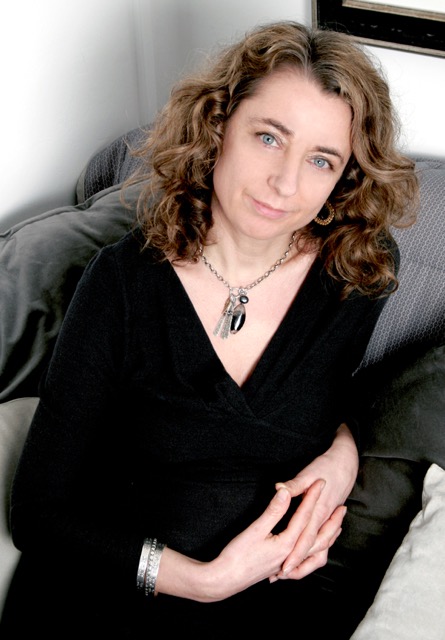 How and/or why did you become a therapist?
My journey to becoming a psychotherapist was very much a personal one. My own childhood was very traumatic and I'd left home at a young age. I spent most of my twenties travelling and discovering myself through some hairy adventures, spiritual enquiry and also a lot of experimentation with my own consciousness. I had a experience in my late twenties that might have been considered a breakdown, I've learnt to understand what happened then through the lens of a 'spiritual emergence'. That time led me to returning to the UK and finding ways to integrate my experiences and also coming to terms with my past. I spent several years in therapy myself as well as deepening my own meditation practice, and that led me to the Core Process Psychotherapy training, where Mindfulness practice meets western psychotherapy.
What are the most rewarding aspects of being a therapist?
The privilege of accompanying others along their journey into wholeness. Witnessing another meeting their inherent health. It's deeply humbling work.
What's unique or special in your background or approach to interpersonal relationships?
Well, all therapy ultimately is about relationship. We're inherently relationship-seeking beings. I'm not sure I have a unique approach, but I'm fascinated by how we come into relationship, with ourselves, with others and with the world. I see this as 'the big work' the human race needs to do!
What are your favorite or most interesting interpersonal relationship tips/advice?
The idea of intimate relationship as 'spiritual practice'. That we've chosen this other exactly because they trigger us in all the right ways! And on a very practical note – appreciations are fuel for good relationship. The simple daily practice of sharing an appreciation with our intimate other can be hugely transformative to a relationship.
What are some things about therapy that you want to increase public awareness about?
That therapy isn't just for when your in difficulty! Increasingly, clients come to therapy both as individuals and as couples, when they're in a resourced and healthy place. This can lead to some really rich and rewarding work!
What are some of the biggest mistakes a therapist or patient can make?
A therapist and their client believing that the therapist is the expert. My clients are the expert in the room, I see my job as facilitating and supporting their process of discovery.
Bio
Justine Corrie is a Mindfulness-Based Psychotherapist, Couples Counsellor and Group Facilitator. She has an MA in Core Process Psychotherapy from The Karuna Institute and a Diploma in Couples Counselling from ReVision, London. She works from a peaceful garden cabin in Somerset. As well as a thriving private practice, she runs Mindfulness retreats and workshops in Conscious Collaboration. You can discover more at www.justinecorrie.com.