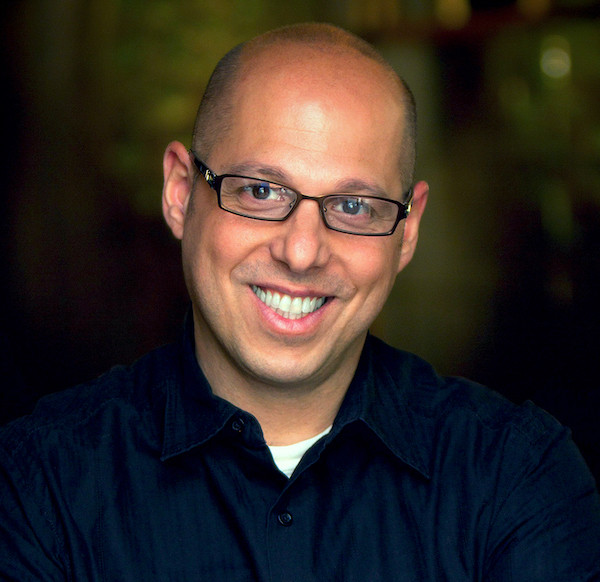 Please introduce yourself and your book(s)
Hello! My name's JC Calciano, and I'm a filmmaker, author, and podcaster. My career started in the '80s as a music video director, and for years after that, I worked as a producer in Hollywood. In my mid-forties, I decided to make a change. Rather than producing, I decided to write and direct my own films. I felt underrepresented and thought someone should be making gay romantic comedies that didn't focus on social issues and prejudices. I wrote the script IS IT JUST ME? and decided to make the movie myself. The film became a big hit for me, and it prompted me to start a career making movies and content in the same genres. From there, I have produced three more romantic comedies: eCUPID, THE 10 YEAR PLAN, STEAM ROOM STORIES: THE MOVIE.
I discovered I really enjoyed writing novels in my mid-fifties. My first novel was an adaptation of THE 10 YEAR PLAN. Then later, when the pandemic hit, I focused my efforts solely on writing. My second novel is called REVENGE OF THE BROBOT. It's a sequel to my latest film, STEAM ROOM STORIES: THE MOVIE. The story is a twist on gay science fiction and focuses on characters that are more sexually fluid people rather than the ordinary straight/gay roles.
This latest novel inspired me to write and produce a podcast called STEAMY STORIES. It is a collection of m/m romance stories that I write and have an actor narrate. They are sexy short stories with a campy, tongue-in-cheek style.
Tell us about the characters and interpersonal relationships in your stories
All my stories are based on some kind of truth. They're either versions of real-life happenings or people I know who are placed in fantastical situations. For me to write believable stories, they need to be based on authentic experiences I've had with actual people and incidents of my past. The stories are aggerated, of course, with new, quirky spins put on each of them.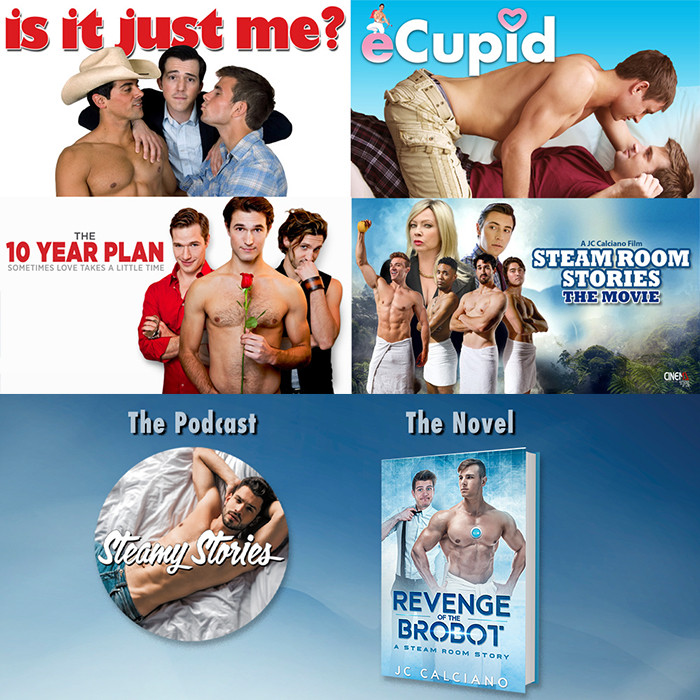 What lessons could readers learn about real-world interpersonal relationships from your novel(s)?
Everything I write is about self-realization, community, and love. I enjoy writing stories in which the hero learns something about themselves with the help of an older mentor or community member. Once this lesson is learned, he's able to look inward and find his self-worth and be able to not only love himself but someone else.
My goal in my writing is to create positive messaging in the LGBTQ community. All the ideas, themes, and stories are fabricated to make the world a better place and leave people thinking, "I'm just like that, and I could be happy. The world is pretty awesome after all."
What real-life interpersonal relationship experiences, observations or insights have influenced your writing?
I'm constantly learning about myself as well as thinking, "What could I be doing better?" I love observing friends and talking to people in relationships and asking them their points of view on the topic of love, trust, and fidelity. As a writer, you need to keep your eyes and heart open for new experiences. I question everything all the time, and I'm forever trying to make sense of relationships and what it means to be in love.
Are there any interpersonal relationship themes or topics you want to cover in future releases?
Yes. My "Steam Room Stories" series explores people's biases and internal judgment of others. I love science fiction and comedy, so I enjoy exploring those themes through that lens. In REVENGE OF THE BROBOT, the story is about a man who falls in love with a sentient robot. He questions the nature of that love and if it is wrong to love a non-human. In my next book, BARBARIANS FROM PLANET BROTRON, I explore that topic differently, this time between a man and an alien being.